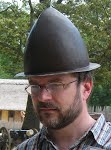 Selected publications by year:
---
2019
Tiago Pimentel, Arya D. McCarthy, Damian Blasi, Brian Roark and Ryan Cotterell. 2019. Meaning to Form: Measuring Systematicity as Information. To appear in Proceedings of ACL.
Sebastian J. Mielke, Ryan Cotterell, Kyle Gorman, Brian Roark and Jason Eisner. 2019. What Kind of Language Is Hard to Language-Model? To appear in Proceedings of ACL.
Hao Zhang, Richard Sproat, Axel H. Ng, Felix Stahlberg, Xiaochang Peng, Kyle Gorman and Brian Roark. 2019. Neural Models of Text Normalization for Speech Applications. Computational Linguistics, 45(2):293-337.
---
2018
---
2017
---
2016
---
2015
---
2014
---
2013
---
2012
---
2011
---
2010
---
2009
---
2008
---
2007
---
2006
---
2005
---
2004
---
2001-2003
---
Earlier