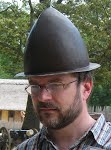 Selected publications by year:
---
2020
Brian Roark, Lawrence Wolf-Sonkin, Christo Kirov, Sabrina J. Mielke, Cibu Johny, Işın Demirşahin and Keith Hall. 2020. Processing South Asian languages written in the Latin script: The Dakshina dataset. In Proceedings of LREC. pp. 2413-2423.
Arindrima Datta, Bhuvana Ramabhadran, Jesse Emond, Anjuli Kannan and Brian Roark. 2020. Language-agnostic Multilingual Modeling. In Proceedings of ICASSP.
Tiago Pimentel, Brian Roark and Ryan Cotterell. 2020. Phonotactic Complexity and Its Trade-offs. Transactions of the ACL (TACL), 8:1-18.
---
2019
---
2018
---
2017
---
2016
---
2015
---
2014
---
2013
---
2012
---
2011
---
2010
---
2009
---
2008
---
2007
---
2006
---
2005
---
2004
---
2001-2003
---
Earlier